Even if MGM could resolve its massive $4 billion debt tomorrow, it doesn't mean the cameras would start rolling on Bond 23, the next in the Daniel Craig-starring 007 adventures.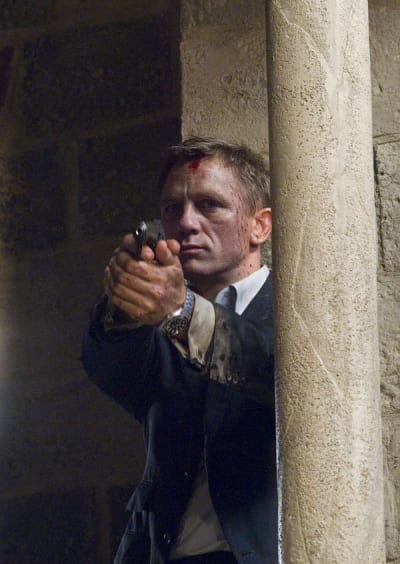 According to The Los Angeles Times, "creative discussions among the writers and producers have also hampered the process." Loosely attached director Sam Mendes has apparently retooled a script by Peter Morgan, which was already a rewrite of a version by series regulars Neal Purvis and Robert Wade. According to the newspaper, franchise producers Barbara Broccoli and Michael G. Wilson develop the script to their liking before even submitting it to whatever studio is bankrolling and releasing the film.
"That has yet to happen with the new Bond, which is to be financed and distributed by MGM," says the Times. "The creative issues around the new Bond are notable because it means that even if MGM's financial wrinkles were ironed out ... it would mean the movie would still not be ready to go. And by the time it was, it could run into actor scheduling issues, extending an already long layoff."
Both Sam Mendes and Daniel Craig have taken on other projects in the wake of the Bond pause, which could mean the secret agent might not grace the screen for at least another four years. The bright side is that The Wall Street Journal reports that MGM could be close to settling a deal with Spyglass Entertainment to run the ailing studio once its debt is restructured. This would also mean that other long tied-up projects such as The Hobbit could resume sooner rather than later. However, they're going to have to weather MGM's September 15th forced bankruptcy deadline, which could cause the studio to lose the Bond rights altogether.