Summit Entertainment announced the release date for the second half of Breaking Dawn, which will complete the Twilight Saga, causing teens around the world to find a new object of desire. Make no mistake, though, as next year won't mark the end of Twilight's reign, as the release date for part 2 will be a full year after the first half: November 16th, 2012.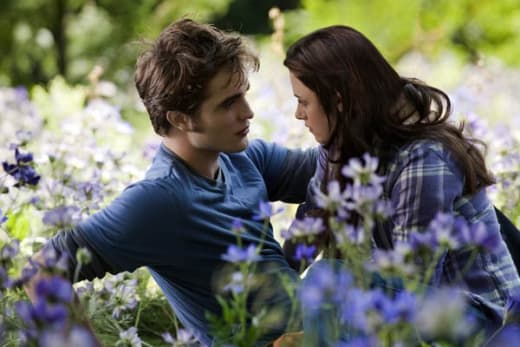 Breaking Dawn - Part 1 will be released on November 18th, 2011, making this the largest gap in Twilight productions since the original film premiered on November 21, 2008. What will fans do with themselves for an entire year between the halves?
Both parts of Breaking Dawn will be directed by Bill Condon and will star Kristen Stewart, Robert Pattinson, Taylor Lautner, Peter Facinelli, Ashley Greene, Kellan Lutz, Jackson Rathbone, Elizabeth Reaser, Nikki Reed and Billy Burke. With both parts being filmed back to back by the same director, one wonders what the reasoning is behind the year-long gap. Summit pumped out New Moon and Eclipse extremely quickly after Twilight became an instant success, so why draw it out for over two more years?