We've all seen Animal House, we've all rocked out to The Blues Brothers, and we all know about Belushi's tragic death at 33 from a drug overdose. But we don't know the whole story.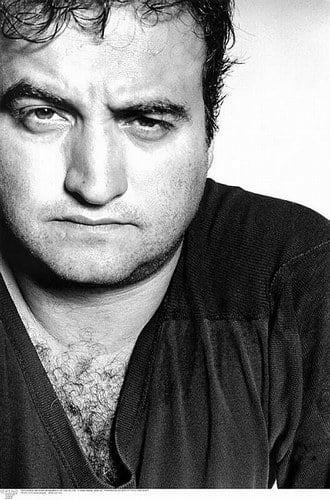 Todd Phillips, whose raunchy comedy The Hangover was a mega-hit, has set his sights on producing a biopic that will probe the depths of John Belushi's short and wild life. The project, which has just been acquired by Warner Bros., is based on "Belushi", a 2005 memoir published by Judith Belushi Pasano, John's widow.
The official synopsis of "Belushi" is as follows:
On the day he turned thirty, John starred in America's number-one movie (Animal House), starred in the number-one late-night show (Saturday Night Live) and had recorded the number-one album (Briefcase Full of Blues). All from a guy who was never supposed to make it out from behind the cash register of his family's Chicago diner.

How did this Albanian immigrant's son capture a nation's imagination and come to embody all the glory and tragedy of the American dream? It was one high-price, high-speed, short-lived wild ride.

BELUSHI is a whirlwind of a book, filled with never-before-seen photos and provocative, intensely personal testimonials by just about every major comedic figure of the last half century. Here is the remarkable and raucous story of a larger-than-life figure who danced out at the precipice of American fame.
Currently, it is not known who will direct the project, as Philips is currently only producing. But what's more important is the question of who will play John Belushi. Who in Hollywood today has the capacity to fill Joliet Jake's shoes? Many say Zach Galifianakis is the clearest winner, which means he'll finally have to lose that grizzly beard. It also helps that he's already collaborated with Phillips twice, on The Hangover and the upcoming Due Date with Robert Downey Jr.
Who do you think should play Belushi?