Inception kept its crown for a third weekend, despite the opening of three new contenders. Nolan's mind-bender added $27.5 million to its total take, raising the bar to $193 million worldwide.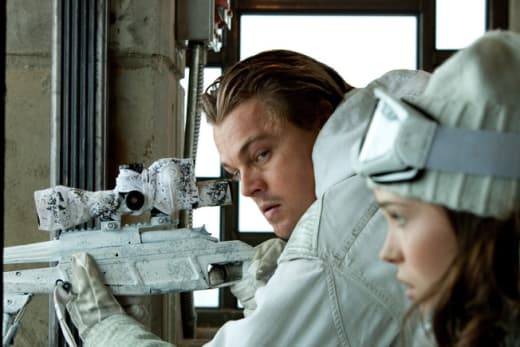 This marks a modest 36% drop from second weekend, which had only dropped 32% from first weekend, denoting that the film has some good staying power. While it's not as much of a moneymaker as The Dark Knight, the numbers for Inception are higher than Batman Begins, which means it could be on its way to grossing $260 million before the summer is over.
Paul Rudd and Steve Carell landed in second place behind DiCaprio and co., with newcomer Dinner for Schmucks earning $23 million. Salt dropped 47% of its business to garner $19 million and third place on the week's list.
Despicable Me held fast at fourth, bringing in an additional $15.5 million, adding to a $190.3 million gross and representing a genuine hit for Universal Studios. It may be the first movie from the studio to gross more than $200 million at the box office since 2007's The Bourne Ultimatum.
Landing fifth, Cats & Dogs: The Revenge of Kitty Galore saw a disappointing opening, only bringing in $12.5 million.
Here's a closer look at the Top 5 numbers:
Inception - $27,520,000
Dinner For Schmucks - $23,300,000
Salt - $19,250,000
Despicable Me - $15,543,000
Cats & Dogs: The Revenge of Kitty Galore - $12,525,000