Well, it's official: Mel Gibson's career is starting to disintegrate.
Inception star Leonardo DiCaprio is apparently dissociating himself from Gibson, dropping out of a partnership to develop a period epic focusing on Vikings, says RadarOnline. The news comes on the heels of widely publicized racist and sexist comments made by Gibson against his ex-girlfriend. In case you're wondering, Radar is also the gossip column that broke the recordings of Gibson berating Oksana Grigorieva.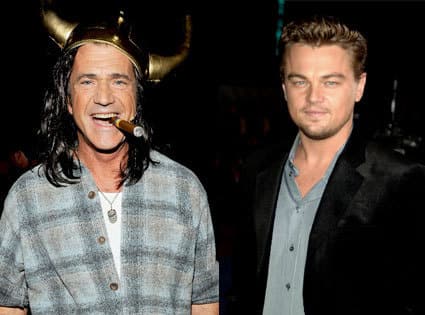 "Not a chance," a source close to DiCaprio responded when asked about the possibility of DiCaprio collaborating with Gibson. "Leo has earned the right to pick and choose who he works with and Mel Gibson is not one of them."
 Gibson was producing the  film along with Graham King, and Oscar winning screenwriter William Monahan (The Departed) was going to pen the script. This cannot be good news for Mel, whose last starring role (after an 8-year hiatus) in Martin Cambpell's Edge of Darkness failed to win over audiences at the box office.
What do you think? is this the beginning of the end for Mel Gibson? Feel free to comment below!