Unfortunately, this isn't an elaborate Funny or Die joke.
For those that don't know, Justin Bieber is a sixteen year-old pop star who rose to fame by posting his music and performances on YouTube. And now Paramount is going to be making a movie based on his life. And it's going to be in 3D.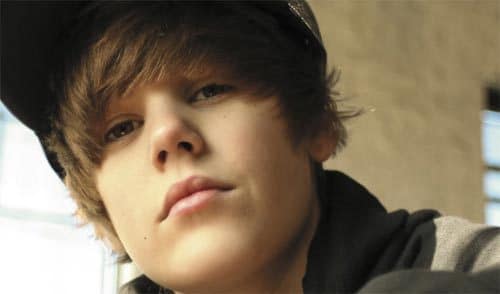 Deadline is reporting that the director of An Inconvenient Truth, Davis Guggenheim, is apparently in negotiations to direct the film, which will feature Bieber playing himself, and include recorded segments from his current tour, as well as other important moments from the teen's short, yet eventful and yes, profitable life.
And it's all going to come at you in stereoscopic glory on February 11, 2011. Yep, that's right, you'll get to have the most Bieberific Valentine's Day next year! What's worse:  A Beiber Biopic, or Valentine's Day? At least Bieber will be in 3D, right?
Right...