No, we're not talking about Danny Trejo's topless scene with Jeff Fahey's wife and daughter in the original Grindhouse Machete trailer, we're talking about a new indie thriller called Skinny Dip! Trejo and Machete co-star Michelle Rodriguez have signed on for the revenge flick, which may be co-directed and produced by Trejo's 22 year-old son Gilbert.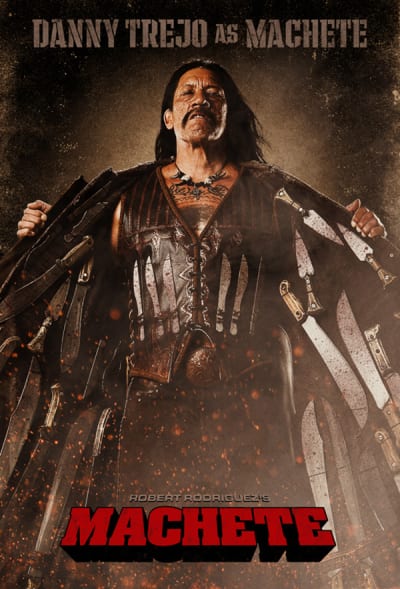 So what's the skinny on Dip? The plot details are scarce, but it involves a woman (presumably Rodriguez) who kills a cop. Whether that's the revenge or the M.O. for the revenge, we can't say. Either way, it sounds like it could be a neat little "in the family" thriller. Trejo hopes his son makes it as a filmmaker "so he can give me a job," he told the Los Angeles Times.
With Machete setting up two possible sequels, Machete Kills and Machete Kills Again, and with Trejo booking 10 to 13 acting gigs a year, something tells us he's not exactly starving for work. Catch Machete in theaters this Friday!