So, this is certainly interesting. Hollywood's most notoriously broke studio just hired two high-profile writers to convert The Outer Limits from the small screen to the big screen.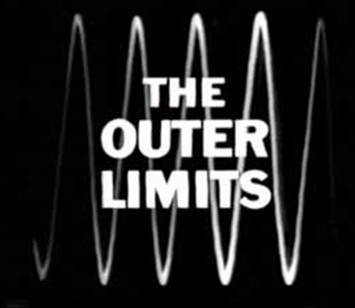 After indefinitely delaying The Hobbit and outright canceling Bond 23, two of their largest franchise assets, MGM execs have apparently hired Saw 3D writers Marcus Dunston and Patrick Melton to revive the classic 60's television show and reformat it for cinema screens.
Variety is reporting that the deal made with the writers is in the "mid-six figures." Well, MGM can't be that broke, can they?
"Around the same time as the latest extension, the Lion paid Melton and Dunstan for a feature Outer Limits script based on their take, which is due in October," says the trade. "Though the writers contend that the work commenced in mid-July, MGM disputes the timeline. A spokesperson for the Lion admits that the scribes were paid just weeks ago but insists that the duo was hired well before the studio's current financial woes began to mount."
The Outer Limits was a paranormal television show that ran from 1963-1965 and was the main rival to Rod Serling's The Twilight Zone.