Many fans of the comic series Van Helsing who were depressed with Hugh Jackman's turn as the vampire hunter were even more disappointed by the news that Guillermo Del Toro stepped away from Universal's forthcoming reboot. But they may still have something to be excited about.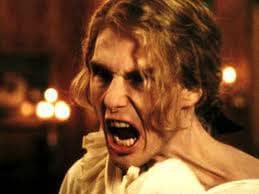 It turns out, as Vulture reports, that the new adaptation was possibly going to star and be produced by none other than Knight & Day star Tom Cruise. "We hear that Cruise remains attached to the project," says the internet publication.
We all know Tom Cruise can play a vampire well, even though it's been a while since he portrayed L'Estat in Interview with the Vampire, but can he do justice to the comic book vampire hunter? Let us know what you think below!