Sexy, sultry Carla Gugino is in talks to star in MILF, which apparently stands for "Mothers I'd Like to Fight"... that's a new interpretation of the acronym to me.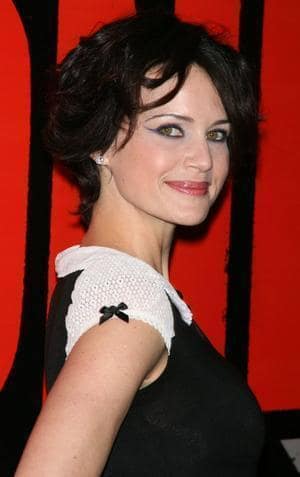 Gugino, who we'll be seeing more of in Zack Snyder's Sucker Punch, would play a woman recently released from prison intent on getting revenge for past wrongs done to her, who "returns to the street to take care of some unfinished business." At least so says 24 Frames.
The film is to be directed by Franck Khalfoun, director of P2, and produced by Alexandre Aja, whose ultra-bloody killer fish movie, Piranha 3D, opens in theaters today.