The Other Guys pulled the rug out from under Inception, stealing the top spot at the box office with $35.6 million, ending Nolan's film as reigning #1 after three weeks. Directed by Adam McKay, The Other Guys is Will Ferrell's biggest opening since Talladega Nights, which was also a McKay/Ferrell collaboration.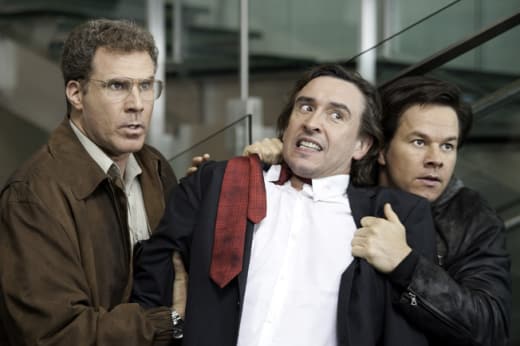 Inception came in second this week with an additional $18.6 million, down just 32% from the previous weekend, adding to a domestic total of $227 million in just four weeks of release. This makes Inception Nolan's second-biggest film, behind The Dark Knight, already having made $477 million worldwide.
In third place this week, Disney's Step Up 3D took in about $15.5 million, failing to live up to the previous two installments. Fourth place this week belongs to Salt, which earned about $11 million, adding to a total domestic gross of about $92 million.
Jay Roach's Dinner for Schmucks dropped 55% to end up fifth this week, earning only $10.5 million for a ten day total of only about $46.7 million.
Here are the numbers for this week's Top Five:
The Other Guys - $35,600,000
Inception - $18,600,000
Step Up 3D - $15,532,000
Salt - $11,100,000
Dinner for Schmucks - $10,500,000