You know the economy is in the shitter when one of the biggest studios in the world has to ask one of the biggest stars in the world to take a pay cut on his next movie. Well, that's exactly what's happening with Tom Cruise and Mission: Impossible IV.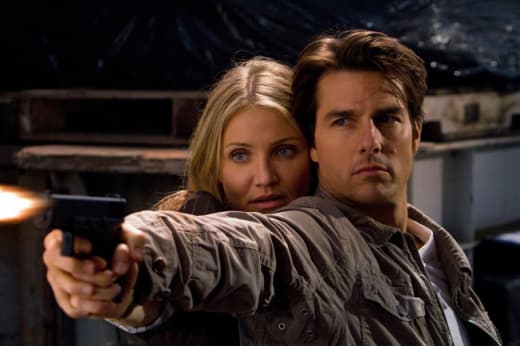 Vulture is reporting that Paramount has struck a deal with Tom Cruise to be paid SAG scale (the minimum amount an union actor can be paid) on the Mission: Impossible sequel because the box office receipts from Knight & Day were so disappointing (only $74 million domestically and $190 worldwide.)
Cruise has apparently agreed to the deal, but will "get a nice back-end after cash break-even." So, basically, he'll probably still make out like a bandit, but the move by Paramount is an interesting one. Cruise is one of the largest and highest paid stars in the industry, so this may set a precedent for future productions and perhaps could start a performance-related trend for headlining actors who are used to being paid ungodly sums of money regardless of whether a movie does well or not.
What do you guys think? Should more Hollywood stars be paid in proportion to how well their movies do?