So, there's really no other way to say this: Timur Bekmambetov, the man who gave us Nightwatch and Wanted, is making another movie. And that movie is called Abraham Lincoln: Vampire Hunter. Based on the novel by literary satirist Seth Grahame-Smith, Abraham Lincoln: Vampire Hunter follows the exploits of a Lincoln scorned when a supernatural creature kills his mother, which "fuels his passion to crush vampires and their slave-owning helpers." Amazing.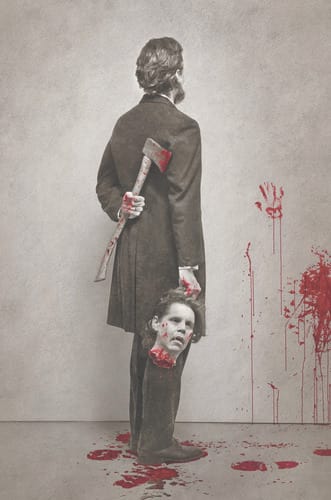 In an interview with Empire, Bekmambetov states his intentions to not only produce the film, but he will also be stepping into the director's chair: "That one I'm prepping to direct myself. It is not a comedy at all – it is a very entertaining, epic history lesson for millions and millions of teenagers. If you remember Nightwatch, it is maybe in the vein of that kind of movie."
"We are keeping the traditional look of Lincoln – the big hat and the beard. He has to be historically correct, but with a few special weapons. There is only one book, but there will be many opportunities to develop and explore this world if we get to do sequels. I hope we will start this winter. We are shooting in America."
In a related mention, the Wanted sequel: "We are discussing Wanted 2 every month. We are working on it now, but I think it will be after Lincoln because James (McAvoy) is working on the X-Men: First Class. It's why I decided to develop Lincoln without a studio, to keep control. It's a big movie but independent too."