Christopher Nolan Confirms Batman 3, Michael Caine Leaks Possible Start Date
by Rupert Pupkin at . Comments
Christopher Nolan finally admitted to Empire Magazine that he's set to direct Batman 3!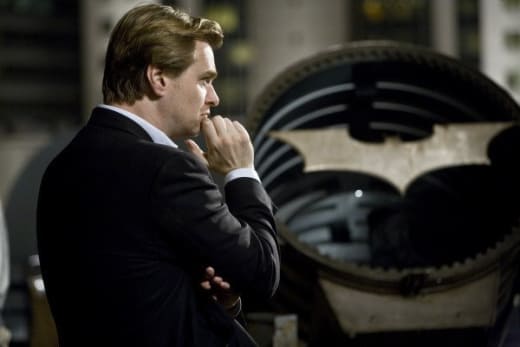 "It's becoming inevitable, I'll put it that way," Nolan told the magazine. "I feel myself falling into it, I guess. And getting it all figured out and I'm pretty excited about what we're doing so… If I haven't announced it, I think that people probably all know at this point that I'm doing it."
When Empire asked for clarification that he would be directing the third installment of the rebooted franchise, Nolan responded, "I think you can at this point, yes." There was no discussion of the film's rumored 3D candidacy.
Meanwhile, Michael Caine let his thoughts slip on
The Chris Moyles Show
that the film, for which Warner Bros. already has a targeted release date of July 20, 2012, will "probably start in May next year..." This is only a month later than Caine's earlier prediction of April 2011.
When asked if Caine will be returning for a third outing as Alfred Pennyworth, he said, "I assume I'm there. In the movie business, you never believe anything, you assume." 
Caine also added that Chris and Jonathan Nolan won't reveal who the villain will be, let alone who will be playing him (or her)... Gotta love that Nolan secrecy!