After her leading turn in Easy A brought back more than double the film's production budget in the first week of release, Emma Stone was apparently added to a short list of hot young actresses Sony and director Marc Webb are considering for the coveted role of Mary Jane Watson in the upcoming 3D Spider-Man reboot, so Entertainment Weekly reports.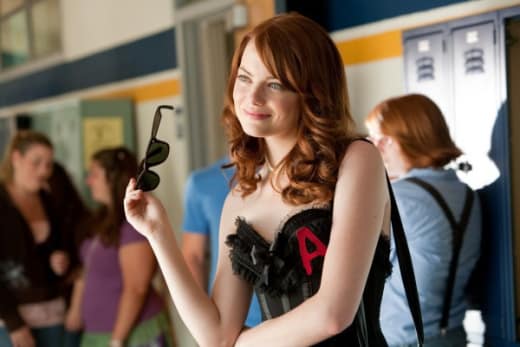 Other contenders for the role include  Alice in Wonderland's Mia Wasikowska, Lily Collins (The Blind Side, Priest), Ophelia Lovibond (Nowhere Boy), Imogen Poots (28 Weeks Later), Teresa Palmer (The Sorcerer's Apprentice) and Emma Roberts (Scream 4). EW also claims that both Mary Jane Watson and Gwen Stacy will appear in the film, a rumor which hasn't been confirmed yet.
What do you think? Is Emma Stone the right girl for Peter Parker?