Daniel Radcliffe is moving on from Harry Potter with a starring role in The Woman In Black, which is currently being filmed by Hammer Films. While the horror film won't be finished until 2011, audiences can see Radcliffe in his last turn as the beloved wizard student in the first half of Harry Potter and the Deathly Hallows: Part I on November 19th, 2010.
Check out the photo below, and hit the jump for a full synopsis of the film!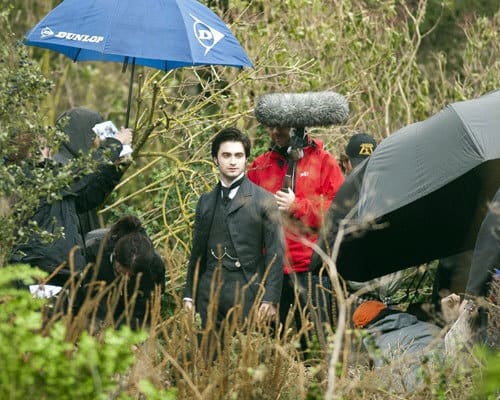 In The Woman In Black, Daniel Radcliffe plays a young lawyer named Arthur Kipps who is ordered to travel to a remote village and sort out a recently deceased client's papers. As he works alone in the client's isolated house, Kipps begins to uncover tragic secrets, and his unease grows when he glimpses a mysterious woman dressed only in black.