A new batch of rumors from inside sources say that there are plans to convert Inception to 3D for presentation on a new 3D on-demand channel that HBO is planning. Apparently, HBO has confirmed that the channel is forthcoming and that the films Clash of the Titans, The Polar Express and Cats and Dogs: The Revenge of Kitty Galore are among titles that will be available for a per-play fee.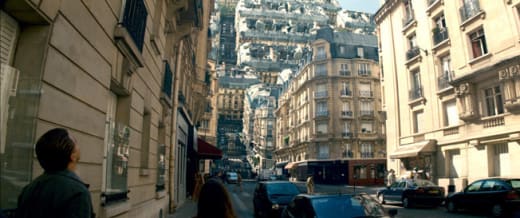 HollywoodinHighDef goes on to say that the same sources reporting the HBO 3D channel also said there were plans to convert Christopher Nolan's latest achievement for play on the channel, as well as a possible 3D re-release. However, spokespeople for both HBO and Warner Bros. say that there are no such plans. Converting Inception to 3D would not be in line with recent statements made by Nolan himself regarding 3D technology, though he apparently prefers conversions to shooting stereoscopically.
But that's not all. The article ends with this sentence: "Prevailing opinions at Warner are that Nolan will not enjoy the luxury of taking a pass on 3D for the new Batman movie, which will surely be set up for 3D from the beginning."
Well there you have it. What do you say? Batman 3 or Batman 3D?