Tron Legacy has been a long time in the making. Disney first partnered up with director Joseph Kosinski back in 2007, and it wasn't until Comic-Con 2009 where we first saw the original Tron Legacy test footage. After three years, the film is set to be released on December 17th, but it's still not done yet, and Disney has reportedly ordered some re-shoots.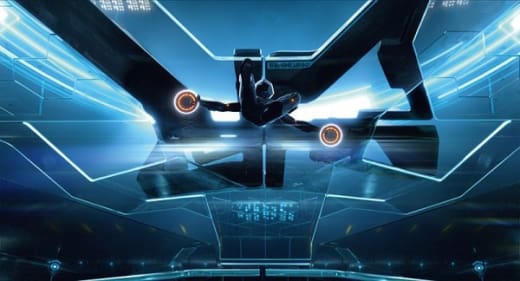 Director Joseph Kosinski recently chatted with Collider.com and revealed just what's going on with the pick-ups:
"I like to call it additional photography because it really was additional photography. We added about five or six minutes to the movie, most of it in the first 20 minutes. Most of the shooting was done to set up Sam a little bit better and to give him a little more context. A couple scenes were done to bring to the surface some of the themes of the movie and to show the relationship of Sam and his father a little more clearly. Some of it was just picking up visual effects plates and inserts that we just were never able to get when we first shot.
All in all, it just amounts to a couple of minutes over a two-hour film, but it's those little details. Being able to go in surgically and touch little things just helped bring the movie to the next level. I think we were really strategic and smart in how we did it. It was nice to be able to have a whole cut of the movie to analyze. That's one of the benefits of having 18 months of post on this movie. We got to sit down and actually watch it and still have nine months left to say, "All right, let's go tweak this, this and this, and remove this," and it helped.