What does every Battleship need? Colonel John "Hannibal" Smith, that's what! Variety is reporting that A-Team star Liam Neeson has joined the cast of Universal Pictures' big budget adaptation of Hasbro's Battleship.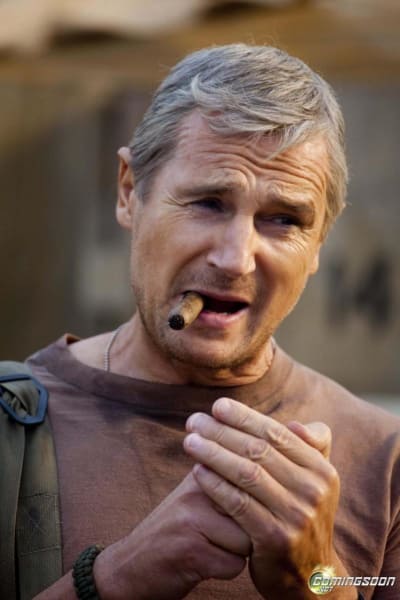 Directed by Peter Berg and also starring Taylor Kitsch, Alexander Skarsgard, Brooklyn Decker, Rihanna and Hamish Linklater, Battleship centers around a "massive Naval adventure across the seas, in the skies and over land as our planet fights for survival against a superior force."
The more details we get, the more this thing sounds like a soap opera: Neeson will play Admiral Shane, commander of the titular battleship, alongside Kitsch, who plays Shane's future son-in-law. Decker will portray Shane's daughter and Kitsch's wife-to-be, while Skarsgaard will be playing Kitsch's brother.... did you get all that?
Battleship cruises to screens on May 18th, 2012. Check out pictures of Rihanna already on board the boat in our Battleship pictures gallery!