Lindsay Lohan just can't seem to keep her nose clean. The troubled Machete actress, who was recently released from jail and rehab, admitted Friday via Twitter to failing a mandatory drug test that could lead her back to jail.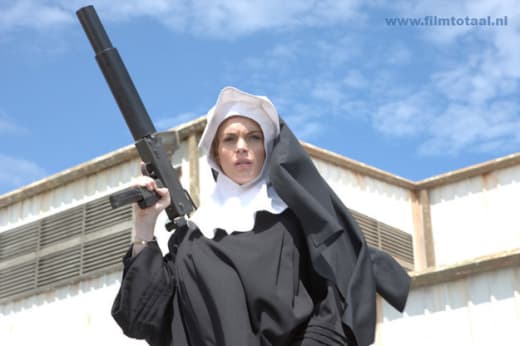 Lohan was set to portray Linda Lovelace in the biopic Inferno, but if she's booking a room at the gray bar hotel, she obviously won't be able to make good on her acting duties. This could lead the filmmakers to recast the role for the film, which has already been delayed once, due to her first 30-day stint in the clink.
Inferno director Matthew Wilder had said in July that he wouldn't make the film without Lohan's involvement, but now tells the Los Angeles Times, ""Let's see what the judge says [about Lohan's immediate future]."
"Inferno had been scheduled to begin shooting in November in Louisiana, and Wilder said he had spent the last week 'getting department heads' and 'pulling together the other casting.'" said the Times. "The producers of Inferno weren't taking news of another possible delay in production altogether well, he said: 'People aren't ... like ... overly enthused!'"
The point of contention with Lohan isn't that the production cannot weather another delay, it is dependent on whether the judge will restrict her travel, essentially excluding her from filming in Louisiana. Filming the indie film in Los Angeles could have an incredibly adverse effect on the film's budget.