Magnet has released a new trailer and poster for Gareth Edwards' micro budget creature feature Monsters. Made on a purported budget of $15,000, Monsters takes place six years after Earth has suffered an alien invasion, focusing on a cynical journalist who escorts a shaken American tourist through the infected Zone in Mexico to the safe zone on the US border.
Monsters will premiere On Demand, XBox Live, Playstation Marketplace, Amazon and Vudu on September 24th. It will be released theatrically on October 29th.

Check out the poster below, and hit the jump to view the trailer. Click the thumbnail to view larger and see more in our Monsters pictures and Monsters trailers galleries!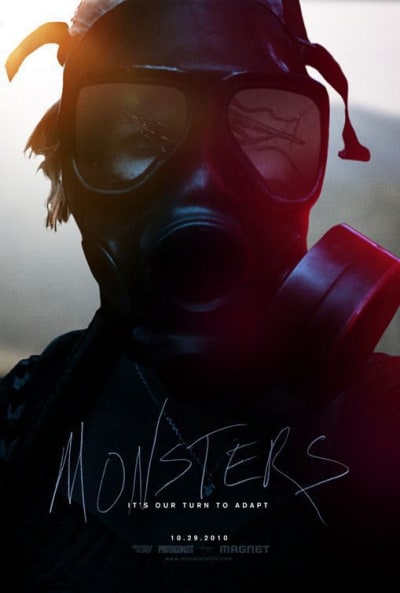 [video url="http://www.moviefanatic.com/videos/monsters-trailer-3/" title="Monsters Trailer 3"] [/video]