Ben Affleck's Boston bank robbery saga took top place this weekend, as The Town opened with $23.8 million, de-seating a Resident Evil sequel, an Emma Stone's debut as the lead in a teen comedy, and a story "from the mind of M. Night Shyamalan."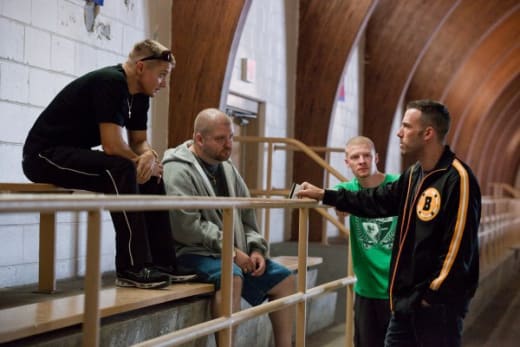 Easy A landed second, with an estimated $18.2 million. Costing only $8 million make, it's already a success.  Devil debuted third with $12.6 million, which wasn't the opener Universal had hoped for, but since the film was low-budget, it still has a good chance at covering the gap.
Resident Evil: Afterlife dropped to fourth place this weekend, pulling in an additional $10.1 million for a 2-week domestic total of $44 million. Paul W.S. Anderson's 3D installment did stay at number 1 internationally though, earned an additional $38.7 million for an international take of $103 million.
Fifth place belonged to newcomer animated tale Alpha and Omega, which earned $9.2 million. Take a closer look at the numbers for the Top Five this week below!
The Town - $23,800,000
Easy A - $18,200,000
Devil - $12,584,000
Resident Evil: Afterlife - $10,100,000
Alpha and Omega - $9,200,000