Would you spend $60 grand to hang out with Robert Pattinson and Kristen Stewart for a day on the set of Breaking Dawn? Well, somewhere out there, the ultimate Twilight fan would... and did!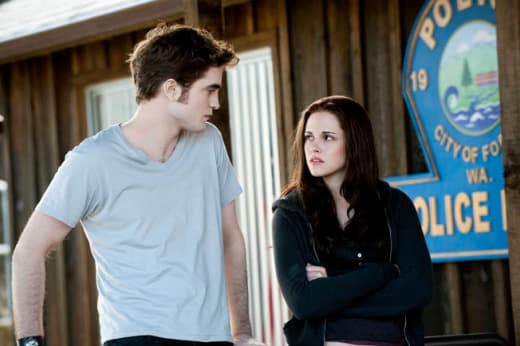 The Vancouver Sun is reporting that one lucky, and apparently loaded, Twilight fan dropped $60,100.00 to win an eBay auction to spend a day on set with the young stars. The paper reports that the bidding was "frantic", with the highest offer jumping from $40,000 to just over $60,000 within just a few minutes of the close of the auction.
For those of you scratching your heads as to why someone would spend that much to satiate their Twilight hunger, don't worry; the proceeds from the auction will go to the Stand Up To Cancer charity.
Would you spend that much money just to share a day with your favorite two stars?