Uwe Boll just won't give up. After an entire career of bad movies, plus a multitude of flak he caught for openly challenging Michael Bay to a boxing match and some poorly timed 9/11 jokes in Postal, the German filmmaker is back, and perhaps more offensive than ever with his new film. The subject? The Holocaust.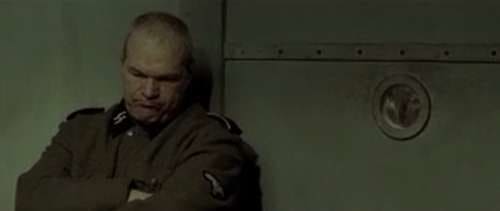 Yep. Just when you thought he couldn't piss anyone else off, Boll has managed to pull through again, this time with a trailer for Auschwitz, which, you guessed it, is set during World War II at the infamous Nazi death camp. And if that wasn't enough, the trailer for the film features Boll himself, in full SS regalia, leaning against the door of an Auschwitz gas chamber, listening to the pounding and screaming coming from inside.
See it for yourself after the jump, but be warned, the video is definitely NSFW! DO NOT WATCH IF YOU ARE SENSITIVE TO DISTURBING HOLOCAUST-RELATED IMAGERY AND NUDITY. You have been warned.
[video url="http://www.moviefanatic.com/videos/uwe-bolls-auschwitz-trailer/" title="Uwe Boll's Auschwitz Trailer"] [/video]