Greed is good again... or good enough to top the weekend box office. Oliver Stone's sequel Wall Street: Money Never Sleeps opened at #1 with an estimated $19 million. Still, none of the films released this past weekend performed as well as predicted.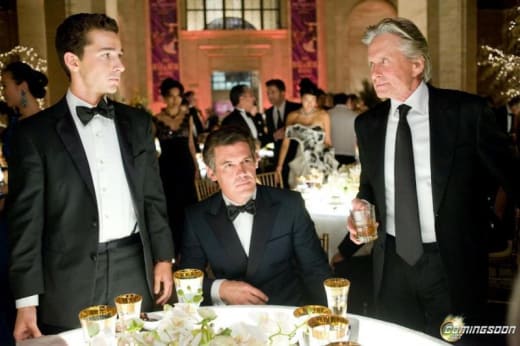 Zack Snyder's animated Legend of the Guardians opened in second with $16.3 million while Ben Affleck's The Town stayed strong with $16 million in its second week, dropping only 33% from the previous week. The $37 million crime drama has grossed nearly $49 million so far.
Fourth place belonged to Easy A, which saw a relatively small drop of 40% to bring in $10.7 million for a total of $32.8 million in ten days. Even Betty White's celebrity renaissance couldn't save You Again, which tanked in fifth place with only $8.3 million.
Take a closer look at the Top 5 numbers below:
Wall Street: Money Never Sleeps - $19,000,000
Legend of the Guardians - $16,335,000
The Town - $16,030,000
Easy A - $10,700,000
You Again - $8,300,000