Chrise Pine and Denzel Washington Ride the Rails in 5 New Clips from Unstoppable!
by Rupert Pupkin at . Comments
20th Century Fox has released five new clips from director Tony Scott's Unstoppable, starring Chris Pine, Denzel Washington and Rosario Dawson. The action film follows the exploits of two railway workers who risk their lives to stop a runaway train loaded with hazardous chemicals before it decimates a small town.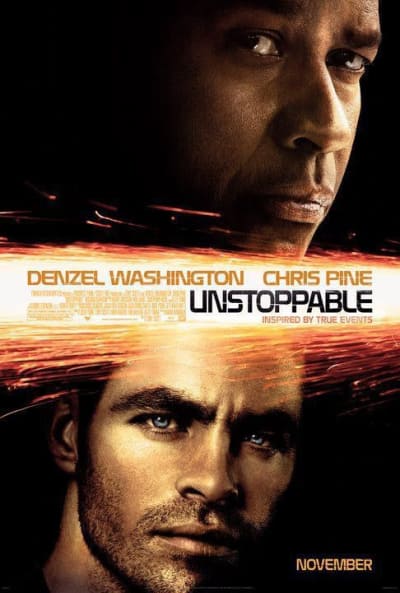 Check out the five clips, courtesy of Collider.com, after the jump, and see all of our Unstoppable trailers in the gallery! Unstoppable opens on November 12th.
[video url="http://www.moviefanatic.com/videos/unstoppable-clips/" title="Unstoppable Clips"][/video]