A few months ago, Bill Murray stated in an interview with GQ that Ghostbusters 3 was "a bunch of crock" and sullied the names of Year One writers Gene Stupinsky and Lee Eisenberg, suggesting that development on the project had halted. Not so says Dan Aykroyd, who has come to the defense of Stupinsky and Eisenberg and tells SlashFilm that he and fellow Ghostbuster Egon, I mean, Harold Ramis are currently rewriting the screenplay.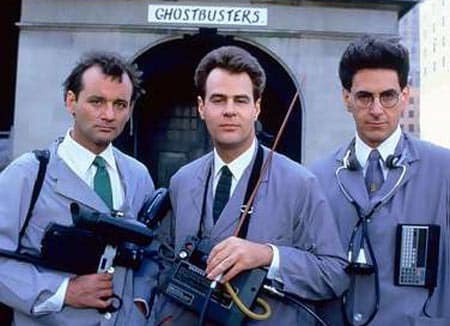 "I think [Bill Murray] was concerned that the writing on Ghostbusters 3 by these guys would not be up to standard, but I can tell you first hand, I'm working on the script now and those two — Stupnitsky and Eisenberg —wrote Bill the comic role of a lifetime," Aykroyd said. "And the new Ghostbusters and the old are all well represented in it... we have a strong first draft that Harold [Ramis] and I will take back, and I'm very excited about working on it."
Comic role of a lifetime, eh? Well, Aykroyd was busy selling vodka out of crystal skulls at the time...