Todd Phillips has confirmed that The Hangover 2 will be hopping across the Pacific, taking place in Los Angeles and Bangkok, Thailand. It's really the next logical step.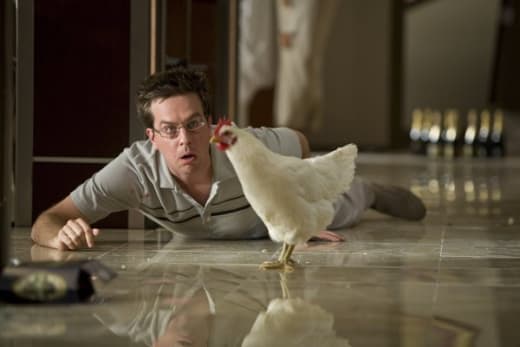 Talking to Empire, The Hangover director said, "It takes place in Bangkok and LA. ... There's gonna be some (expletive)-up surprises."  He also revealed that most of the cast will be returning for more, including Bradley Cooper, Zach Galifianakis, Ed Helms and Ken Jeong.  
"I'm not delusional," said Phillips, painfully aware that it's tough to capture lightning in a bottle again. "I know what I'm up against. I saw Meet The Fockers. But we're aiming high. It's called The Hangover Part Two, you know."
Until then, we'll just have to settle for Due Date.