Just last month, Lucasfilm officially announced that they are working on converting all six Star Wars films into 3-D for future theatrical re-releases, beginning with The Phantom Menace in 2012 and ending with Return of the Jedi in 2015 or 2016. New rumors suggest that George Lucas isn't stopping there...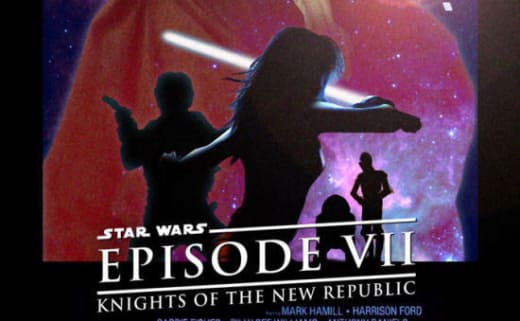 According to IESB, part of Lucas' reason for re-releasing the original trilogy and its prequels is so he can self-finance three more Star Wars films, apparently sequels. Could this mean we're going to get Episodes 7, 8 and 9 after all?
Maybe, but this line from the site's scoop suggests that if they are the long-touted sequels that have existed on paper since the beginning, they're not going to be quite what everyone is expecting:
"According to our sources, the most likely scenario for the films is that they will exist in the same universe but will not have anything to do with the Skywalker Clan. That story has been told, that starship has sailed."
If it's not about Luke or Luke's kids, then what is it going to be about?
"Too early for story details but one thing that our source is certain about, they will not be prequels but instead sequels. It's not for certain if they will be the long awaited Episodes 7, 8 and 9 but could instead be Episodes 10, 11 and 12 or possibly even further out in the Star Wars timeline. And by giving space in the timeline, possibly even as far as 100 years or 1,000 years in the Star Wars universe future, Lucas avoids having to make these stories "fit in" with what the previous stories have told."
So when will we know for sure?
"The ideal plan, according to our spy at Skywalker Ranch, is to be able to release a new Star Wars film within 24 months after the release of the last re-re-release (is that right?) of Return of the Jedi 3D."
Looks like we'll be waiting a while for these, kids, so don't get your camping gear out yet, and please don't start lining up at your local theater. At least we're getting the original trilogy on Blu-Ray next year.