Oh, the irony! Oh, the hypocrisy! Oh, the stupidity!
Apparently, Disney didn't know about Keith Richards' rampant drug use when they cast him as Johnny Depp's dad in Pirates of the Caribbean: At World's End, but since Richards has just published a new memoir detailing his experience with heavy narcotics and the like, Disney executives are thinking of dropping him from the cast of Pirates of the Caribbean: On Stranger Tides.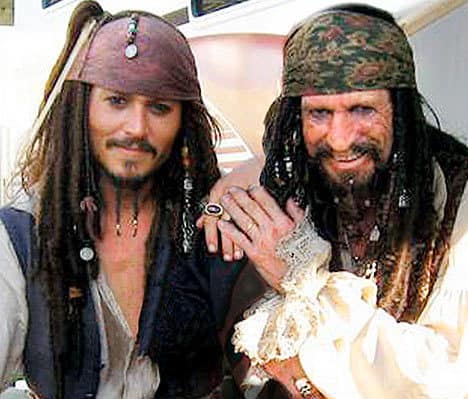 The Drudge Report says that studio executives are nervous over Richards' recounting of his more reckless days in his new book, Life, claiming that the depiction of drug use in the memoirs would create a backlash against the forthcoming sequel. "They very well could end up cutting Keith out of the new movie over this," says the site's source.
Obviously, none of these executives ever saw Cocksucker Blues. What do you think? Would it be right or fair for Disney to fire Richards over his past drug use, even though he played the character in the last film and nobody complained?