It seemed that as soon as Mel Gibson's cameo was announced in The Hangover 2, there seemed to be a universal backlash that caused his involvement to be excluded. But that left a hole in the film's cameo lineup, so who do you think the producers would turn to in order to replace Gibson?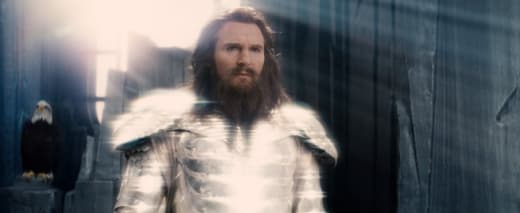 That's right, Bradley Cooper's A-Team co-star and Zeus himself, Liam Neeson, will be playing the grungy tattoo artist in Bangkok:

"I just got a call to do a one day shoot on 'Hangover 2' as a tattooist in Thailand, and that's all I know about it," Neeson told Variety. "I just laughed my leg off when I saw 'The Hangover,' I was shooting in Berlin earlier this year and rented it on the hotel TV."
We just hope there are jokes made about "releasing the Kraken"...