I guess the Support the Hobbit video worked, because it looks like Peter Jackson's production of JRR Tolkien's The Hobbit is staying in New Zealand. The main reason the films are staying put is due to a new deal between the NZ government and New Line/Warner Bros., which was detailed in an announcement by New Zealand Prime Minister John Key.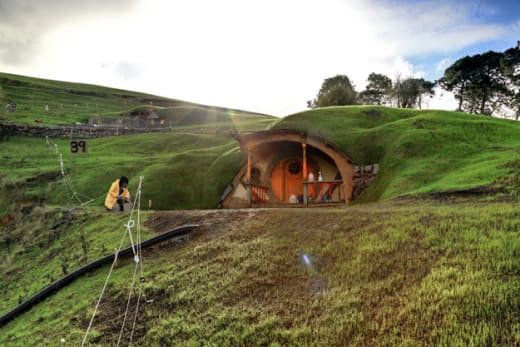 "I'm delighted we have achieved this result. Making the two movies here will not only safeguard work for thousands of New Zealanders, but will also allow us to follow the success of the 'Lord of the Rings' trilogy in once again promoting New Zealand on the world stage," Key said.
The new deal will require the government of New Zealand to pay the production up to $25 million and make changes to its incentive program for big budget films, which would afford the films an additional $15 million in savings depending on how well each film does in the marketplace. Essentially, NZ bought the project back.
"The industrial issues that have arisen in the past several weeks have highlighted a significant set of concerns for the way in which the international film industry operates here in New Zealand," reminded Key. "We will be moving to ensure that New Zealand law in this area is settled to give film producers like Warner Brothers the confidence they need to produce their movies in New Zealand."
And this way, the production won't have to abandon those wonderful sets it's already paid for, which you can see above and in our The Hobbit pictures gallery!