It seems Mel Gibson can't even secure a cameo in Hollywood right now. Just the other day, it was reported that Gibson signed on to play a tattoo artist in The Hangover 2, but apparently that's not happening anymore.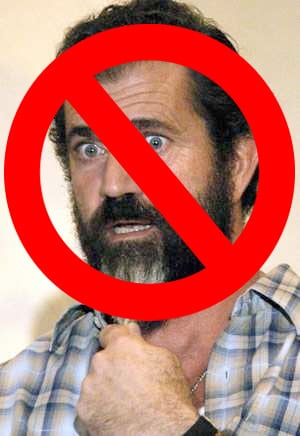 Check out what director Todd Phillips had to say about it:
"I thought Mel would have been great in the movie and I had the full backing of Jeff Robinov and his team," said Phillips in a statement released by the studio, "But I realize filmmaking is a collaborative effort, and this decision ultimately did not have the full support of my entire cast and crew."
As much as I understand why he's being left out, it's a shame we won't get to experience the irony of seeing a grungy Mel in a wifebeater...