This past weekend proved that Jackass 3-D is an October juggernaut, earning an unprecedented $50 million in ticket sales, so it's only natural that Paramount would want another sequel. And you may be seeing it sooner than you think.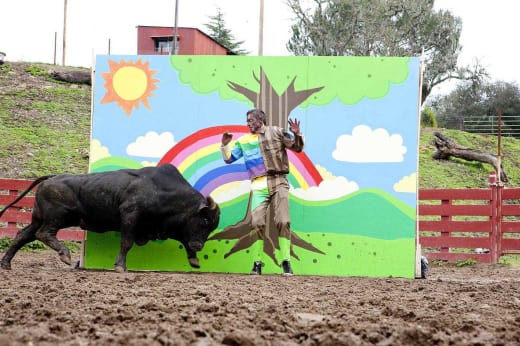 Apparently, so much footage was shot on Jackass 3-D that there's enough to make another feature-length project, and apparently one that's still side-splittingly hilarious. Jackass Steve-O says the best stunt left on the cutting room floor involved a fart-propelled dart gun and a target painted on his face, exclaiming, "You know you're working with quality material if you're leaving something like that out."
Would you pay to see more of Jackass 3-D in the theaters, even though you knew it was the leftovers?