Paramount Pictures had a nice boost this past weekend, holding the top 2 slots at the box office. Paranormal Activity 2 opened big in the top spot with $41.5 million in 3,216 theaters. The sequel to the immensely popular Paranormal Activity also earned $22.1 million internationally.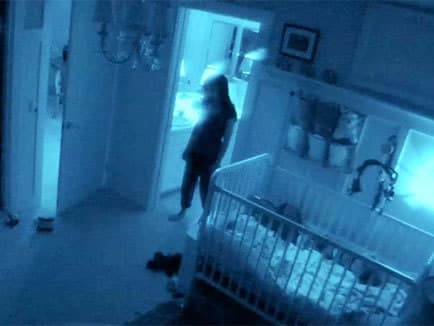 Jackass 3-D landed in second place, earning an additional $21.6 million, adding to a total box office take of $87.1 million, representing a 57% drop in ticket sales. For a movie costing only $20 million to make, the film is already a runaway success.
Third place belonged to Red, which dropped only 31.1% to earn an additional $15 million. The DC Comics adaptation has earned $43.5 million in two weeks. In fourth, Clint Eastwood's Hereafter earned $12 million after expanding wide this week. 
And in fifth place this week, David Fincher's The Social Network brought in an additional $7.3 million to tally up $72.9 million over four weeks.
Take a closer look at the numbers for this week's Top Five:
Paranormal Activity 2 - $41,500,000
Jackass 3-D - $21,600,000
Red - $15,000,000
Hereafter - $12,005,000
The Social Network - $7,300,000