Rhys Ifans has been cast as the main villain in Marc Webb's Spider-Man reboot... but what villain will that be? Ifans joins Andrew Garfield and Emma Stone to bring the re-imagined exploits of Peter Parker back to the big screen in 3-D on July 3, 2012, but the film's producers are reluctant to reveal which character he will portray.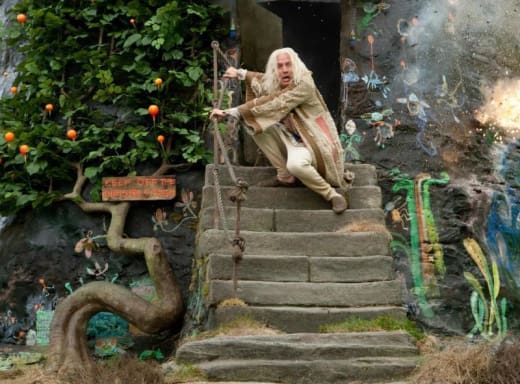 "We have been very fortunate to attract some of the best actors working today to play the villains in the Spider-Man movies, and it is exciting to see that trend continue with Rhys Ifans," said Matt Tolmach, president of Columbia Pictures. "After seeing his performance in our upcoming film Anonymous, we're in awe of his talent and think he's the perfect choice to take on this role."
What did you say? Oh, who is Rhys Ifans? Well, you can see him as Xenophilious Lovegood (pictured above) in Harry Potter and the Deathly Hallows: Part I on November 19th!