Well, apparently audiences can't get enough of Facebook. David Fincher's The Social Network landed the top spot at the box office in its opening weekend, earning an estimated $23 million. While the film, which stars Jesse Eisenberg, Andrew Garfield and Justin Timberlake, and features a script by Aaron Sorkin, cost $50 million to make, it's a very strong opening for an early October release that isn't Halloween-related.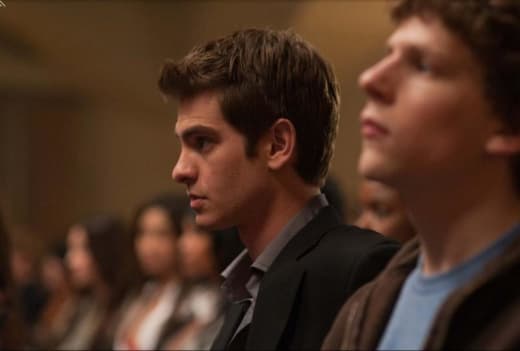 Second place belonged to Zack Snyder's Legend of the Guardians, adding an additional $10.9 million to its revenue stream, representing a drop of only 32% from the previous week. Gordon Gekko got knocked down to third place, with Wall Street: Money Never Sleeps pulling in $10.1 million in its second weekend, only a drop of 46%.
The Town ended up fourth, pulling in an additional $10 in its third weekend, for a total of $64.3 million compared to its $37 million production budget. Easy A rounded out the top five, earning $7 million its third week for a total of $42.4 million. The Emma Stone comedy cost only $8 million to produce.
Sadly, the two big horror releases Case 39 and Let Me In didn't break into the top five, earning only about $5.35 and $5.3 million, respectively. I guess Halloween is coming late this year.
Check out a closer look at the numbers for this week's Top 5:
The Social Network - $23,000,000
Legend of the Guardians - $10,855,000
Wall Street: Money Never Sleeps - $10,100,000
The Town - $10,000,000
Easy A - $7,000,000