While he's got to be a little bummed that his turn as Max Rockatansky in George Miller's Mad Max: Fury Road has been delayed until 2012, Tom Hardy apparently has plenty to do. Reports say that the Inception star will re-team with director Christopher Nolan for a "major role" in Batman 3!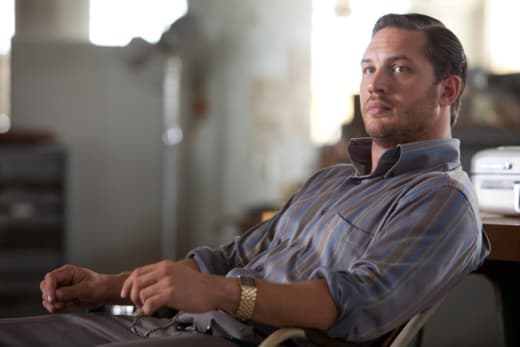 Deadline reports that, "Insiders are keeping the role secret and won't even say if he's up for a villain role, but that seems a reasonable assumption." While he's not the actor that pops into your head when you think Riddler, what if this is what Nolan and company have up their sleeve?
Fans have been clamoring to see a reinvented Riddler, and most will remember the initial uproar generated by Nolan's decision to cast Heath Ledger as The Joker in The Dark Knight, a decision which sure has cemented itself as one of the all-time brilliant casting decisions. So what do you think- would Hardy be a good Riddler?