3-D haters rejoice, Harry Potter fans lament! Warner Bros. has scrapped plans to release Harry Potter and the Deathly Hallows: Part I in 3-D, citing lack of time before the film's November 19th release date to do a proper steroscopic conversion. Many who are fed up with the horribleness of badly post-converted 3-D releases, like Clash of the Titans and the recently released stinker My Soul to Take, can breathe easy.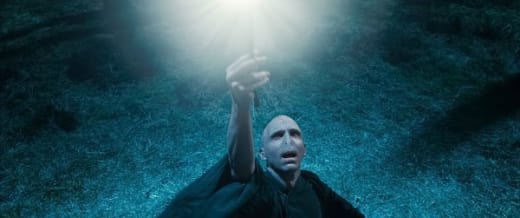 It seems Warner Bros. has gotten wise to the idea that to do 3-D right in post, it simply cannot be rushed. For fans who were hoping to see Harry's last adventure in 3-D, don't worry, as the studio still plans to release Part II in three dimensions. For the first half, you're just going to have to settle for 2D IMAX for the time being.
Hit the jump to read the Warner Bros. press release!