The Hangover 2 keeps picking up more celebrities like some kind of cultural lint roller: yesterday saw the addition of Paul Giamatti, now we've got word that Former President Bill Clinton has dropped by the Thailand set to film his own cameo for the film!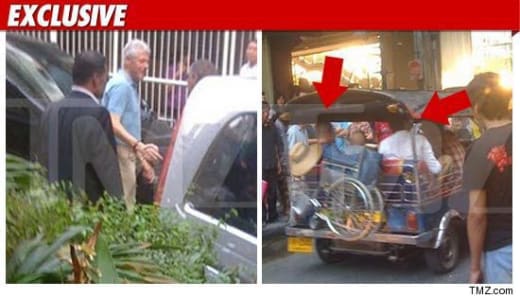 TMZ reports seeing Clinton on set, and has since confirmed that everyone's favorite presidential chubby chaser has indeed added his face to the cast list.  As you can see in the photo above, Clinton is on set on the left and a bald-headed Zach Galifianakis and Bradley Cooper ride in a rickshaw on the right.
Just how will Clinton's cameo integrate into this scene? We'll have to wait until the film is released on May 26, 2011 to be sure.