Two of cinemas most revered artists are going to collaborate to bring one of America's most revered presidents to the silver screen: Daniel Day-Lewis has signed on to play Abraham Lincoln in a new biopic directed by Steven Spielberg. The film, aptly titled Lincoln will be based on the best-selling book "Team of Rivals," by Pulitzer Prize-winning historian Doris Kearns Goodwin.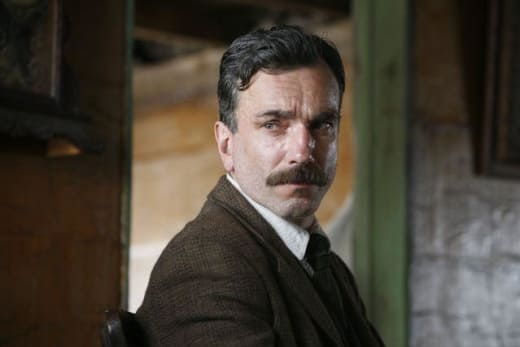 "Daniel Day-Lewis would have always been counted as one of the greatest of actors, were he from the silent era, the golden age of film or even some time in cinema's distant future. I am grateful and inspired that our paths will finally cross with 'Lincoln,'" said Spielberg. "Throughout his career, he has been exceptionally selective in his choice of material," added DreamWorks CEO Stacey Snider, "which makes us feel even more fortunate that he has chosen to join with us for 'Lincoln.'"
After seeing Day-Lewis disappear into oil tycoon Daniel Plainview in Paul Thomas Anderson's There Will Be Blood, I can only imagine how ridiculously good his portrayal of the famed president will be. Of course, knowing how he likes to live in his characters while shooting, as evidenced by his highly-publicized philandering during the production of Nine, one can only wonder what kind of shennanigans Day-Lewis' Lincoln will get into.
I guess we'll have to wait until 2011, when Lincoln is set to film, and 2012, when it's targeted to release, to find out. Just don't get this one confused with the rival project, Timur Bekmambetov's Abraham Lincoln: Vampire Hunter.