French news agency Agence Frances-Presse (AFP) is reporting that Irvin Kershner, director of the landmark Star Wars sequel The Empire Strikes Back, has passed away in Los Angeles at the age of 87 after a long battle with illness. Born in Philadelphia in 1923, Kershner began his Hollywood career in the late 50's directing documentaries and features.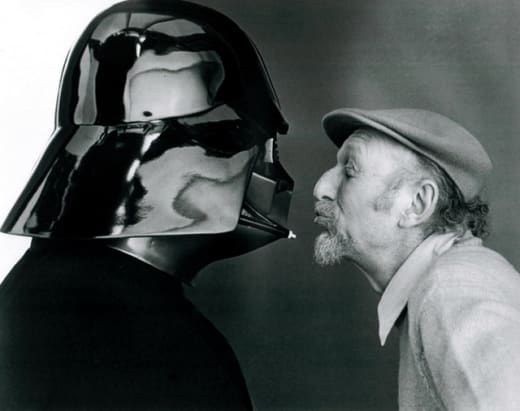 It wasn't until 1980 when George Lucas hired him to helm Empire, which is arguably the finest Star Wars film ever produced, that his name became a household staple. He followed this success with the "unofficial" James Bond movie Never Say Never Again, starring Sean Connery, and the much maligned, yet somewhat underrated sequel RoboCop 2.
Today is surely a sad day for Star Wars fans, as Kershner was the man who introduced us to Yoda and revealed that Vader was Luke Skywalker's dad. In the words of Obi-Wan Kenobi, may the Force will be with him, always.