Director Bill Condon celebrated the holiday weekend by giving thanks to all of the Twilight fans out there who are responsible for him having such a high profile (and profitable to be sure) job right now by releasing the first official image from The Twilight Saga: Breaking Dawn Part I. Drum roll please...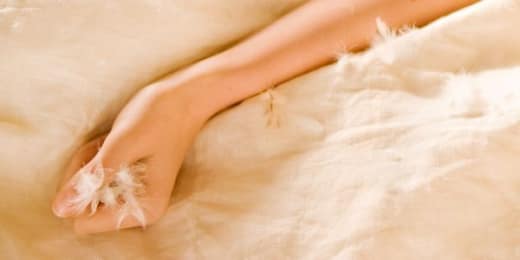 "Happy Thanksgiving and a crazy Black Friday to all of you and yours." - Bill Condon
Yeah, okay it's not what we expected either, but it's the thought that counts, right? This feathery image is no doubt a reference to the intense vampire lovemaking that is said to occur in the next chapter of the wildly successful supernatural teen drama franchise. Looks like they're sugar-coating the thinly-veiled abstinence parable here, however, those of you in the know will probably see the image above in a more ominous light.... click the thumbnail to view larger!