It seems Warner Bros.' excessive marketing has paid off for Harry Potter and the Deathly Hallows: Part 1, which opened last Friday to a franchise record $61 million, including Thursday midnight shows. The film went on to rake in slightly more than $125 million, making it the sixth-highest grossing opening weekend behind the likes of The Dark Knight and Twilight: New Moon.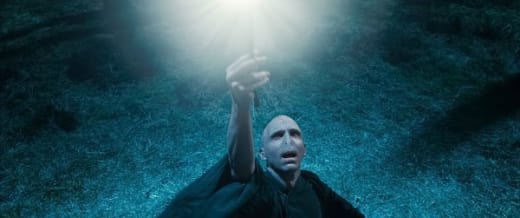 Coming in a distant second, Megamind earned $16.2 million in its third weekend, bringing its total over the $100 million mark and getting it ever more closer to making back its $130 million budget. Third place belonged to Unstoppable, which pulled in about $13.5 million for a ten day gross of about $42 million.
Due Date dropped to fourth place, earning $9.2 million to add to a $72.7 million total, while Russell Crowe's thriller The Next Three Days proved to be a non-starter, debuting in fifth place with only $6.8 million.
Check out more detailed numbers for this week's top five below:
Harry Potter and the Deathly Hallows: Part 1 - $125,120,000
Megamind - $16,175,000
Unstoppable - $13,100,000
Due Date - $9,150,000
The Next Three Days - $6,750,000