Harry Potter and the Deathly Hallows Part 1 held its top spot for the second weekend in a row, narrowly beating out Disney's Tangled. The first half of the last chapter in the Potter saga dropped a whopping 66%, but that still meant slightly over $50 million at the box office. Tangled placed second with $49 million.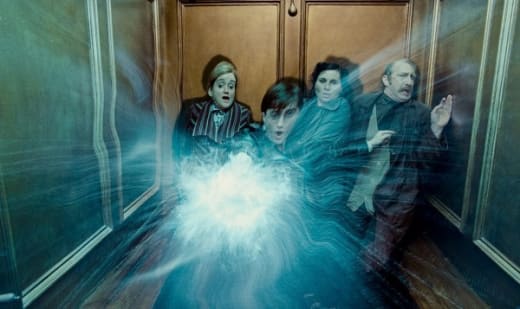 Megamind dropped to third, no doubt affected by a large percentage of 3D screens being taken over by Tangled, but still managed to bring in $12.8 million. Christina Aguilera and Cher sang their way into fourth place with Burlesque pulling in $11.8 million and a hair over $17 million since opening on Friday.
And in fifth this week, Tony Scott's train wreck movie Unstoppable brought in $11.7 million, proving that Denzel Washington and Chris Pine can keep  a steady influx of money (the film only dropped off 10 percent since last week) despite the Potter conquest and the film having been in theaters for nearly a month.
Take a closer look at the Top Five numbers below:
Harry Potter and the Deathly Hallows Part 1 - $50,345,000
Tangled - $49,100,000
Megamind - $12,850,000
Burlesque - $11,800,000
Unstoppable - $11,750,000