Dreamworks Animation's Megamind, starring Will Ferrell and Brad Pitt, nabbed the top spot for the second weekend in a row, besting Tony Scott's runaway train movie, Unstoppable, starring Denzel Washington and Chris Pine. Estimates show that while Unstoppable was ahead on Friday, Megamind took control over the more family-friendly weekend, winning #1 with $30 million.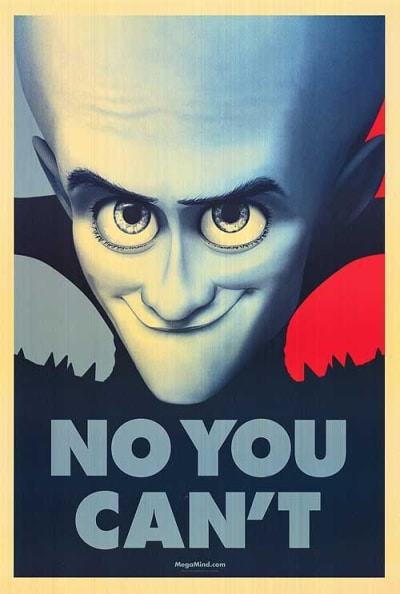 Unstoppable finished a rather distant second with $23.5 million while Due Date slipped to third, earning only $15.5 million, proving what we all knew, that it's simply not another Hangover. Limping into fourth place was Universal's Skyline, an epic alien invasion movie reportedly produced for a mere $10 million. A smart move for the Strause Bros.; producing a movie so cheaply also means that you can turn a profit even with a crappy $11.7 million opening in 2,888 theaters.
The producers of Morning Glory might want to take a lesson from Skyline. The Rachel McAdams comedy cost a reported $40 million to make, most of which probably went to Harrison Ford's bank account. Earning only $9.6 million its opening weekend, it's going to be hard to make its money back theatrically.
Check out more detailed numbers for the Top 5 below:
Megamind - $30,100,000
Unstoppable - $23,500,000
Due Date - $15,500,000
Skyline - $11,700,000
Morning Glory - $9,600,000