Disney and DreamWorks have released a new poster for Eagle Eye director D.J. Caruso's new sci-fi flick I Am Number Four. The film, which centers around nine aliens hiding on Earth from the destroyers of their home planet, stars Alex Pettyfer, Timothy Olyphant, Teresa Palmer, Dianna Agron, Kevin Durand, and Callan McAuliffe and is due out on February 18th, 2011.
Check out the new poster below, and have a peek at the film's teaser trailer in our I Am Number Four trailers gallery! Click the thumbnail to view larger and hit the jump for a full synopsis: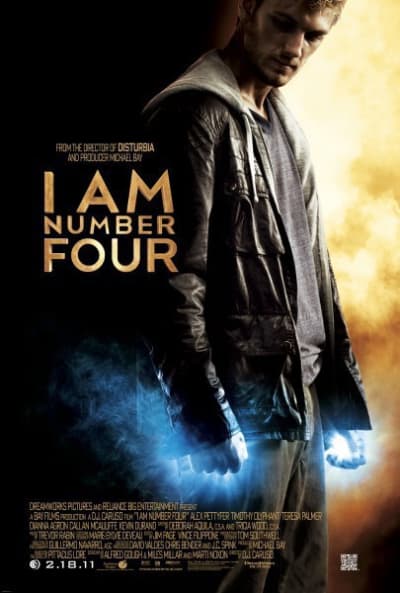 Extraordinary teen John Smith (Pettyfer) is a fugitive on the run from ruthless enemies sent to destroy him. Changing his identity, moving from town to town with his guardian Henri (Olyphant), John is always the new kid with no ties to his past. In the small Ohio town he now calls home, John encounters unexpected, life-changing events-his first love (Agron), powerful new abilities and a connection to the others who share his incredible destiny.