When he's not busy deciding whether or not The Dark Knight Rises will be shot in IMAX or not, Christopher Nolan is hard at work considering some of Hollywood's most high-profile actresses for a major role in his next Batman film. Apparently, he's narrowed down that list to Rachel Weisz, Naomi Watts, Blake Lively, Natalie Portman, Anne Hathaway, and Keira Knightley. What a tough life, right?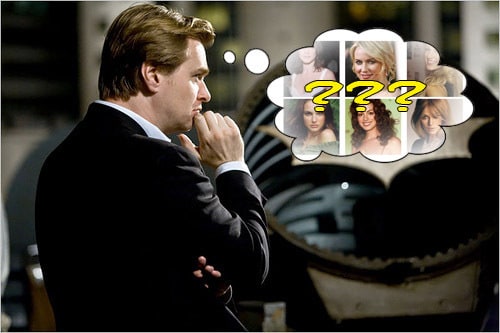 Deadline is reporting that theses lovely ladies are being considered for either a love interest or a villain role. Don't jump to conclusions yet, the site makes sure to point out that these will be two different roles, which means it might not be Catwoman. They're also saying that Tom Hardy, who was cast in an unspecified role, will most certainly be playing a villain. But, as was reported earlier, that role won't be The Riddler.
What do you think? Is Nolan just playing the spoiler game or does he have something we're totally not expecting up his sleeve?