Here's one I didn't see coming: Amber Heard is a lesbian. Stepping out at the GLAAD 25th Anniversary event this past Friday, Heard announced her sexual preference and inspired others in Hollywood to be honest about who they are.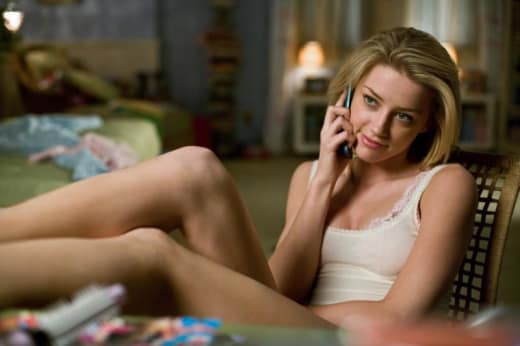 "I think when I became aware of my role in the media, I had to ask myself an important question, 'Am I part of the problem?'" she told AfterEllen.com. "Injustice can never be stood for. It always must be fought against and I just was sick of it being a problem."
"I personally think that if you deny something or if you hide something, you're inadvertently admitting it's wrong," Heard said, revealing why she decided not to hide in the closet any longer. "I don't feel like I'm wrong. I don't feel like millions of people are wrong because they love who they love or they were born how they were born."
Well, there go my fantasies involving
The Informers
... Amber has just finished shooting
The Rum Diary
with Johnny Depp and can next be seen cavorting on the big screen with Nicolas Cage in
Drive Angry 3D
, which opens on February 25th, 2010.