Relativity Media has released the theatrical trailer for Limitless, starring Bradley Cooper, Robert De Niro and Abbie Cornish. Based on the novel The Dark Fields by Alan Glynn, Limitless follows a frustrated author (Cooper) who is enticed to take a new wonder drug that allows him to use all of his brain. While he becomes smart and successful in rapid time, something unsettling is happening behind the scenes...
Check out the trailer below, and hit the jump to see the film's poster and read the official synopsis. See more Limitless trailers in the gallery and catch the film in theaters on March 18, 2011.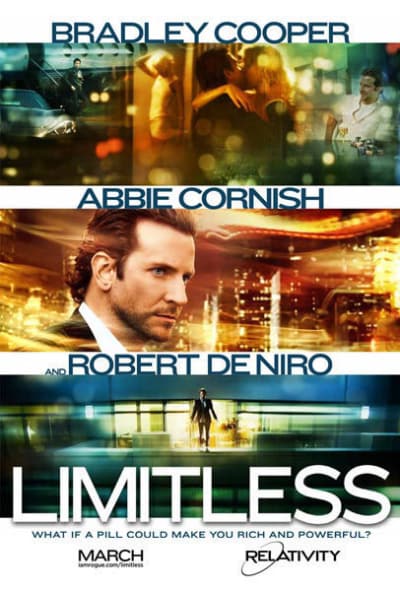 Bradley Cooper and Robert De Niro star in Limitless, a paranoia-fueled action thriller about an unpublished writer whose life is transformed by a top-secret smart drug that allows him to use 100% of his brain and become a perfect version of himself. His enhanced abilities soon attract shadowy forces that threaten his new life in this darkly comic and provocative film.